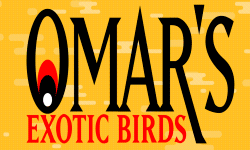 LAKE FOREST
23507 El Toro Rd.
Lake Forest, CA 92630
BREA
903 E. Imperial Hwy.
Brea, Ca 92821
STORE HOURS
M-F: 10am - 7pm
SAT: 10am - 6pm
SUN: 10am - 5pm
CONTACT US
We're always happy to hear from bird enthusiasts. Please share your thoughts with us about our stores or the OMAR'S website. You can also email Omar directly with questions about our products or your birds.
Kim Mooty -
Business Manager
LAKE FOREST
23507 El Toro Rd.
Lake Forest, CA 92630
(949) 472-3962
BREA
903 E. Imperial Hwy.
Brea, Ca 92821
(714) 572-8353
VISTA VILLAGE OPENING SOON!
410 Vista Village Dr.
Vista, CA. 92083